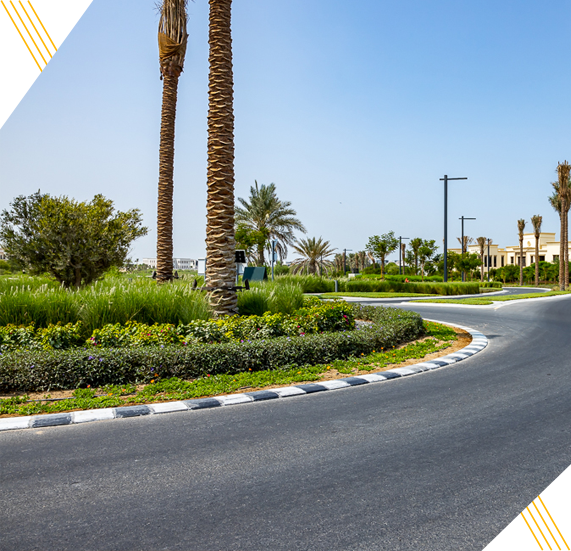 Who We Are
We create grounds for history to rise
Transforming deserts to dreamlands, Arabian Coast UAE has been at the forefront of infrastructure development in the UAE ever since its establishment in 2004. A leader in the Infrastructure, Transport, Earthworks and Construction sectors, Arabian Coast has been delivering quality service from the beginning till the end of several prestigious projects. The strength of Arabian Coast lies in the expertise of the engineering wing, the use of the most modern technologies and the efficiency of our highly competent human resources. Excellent customer care services and the deployment of a massive, systematic and committed fleet help the company win the trust of all leading names in the industry.
Our experienced team resourcefully designs your projects, innovates ideas and completes tasks in a timely and organised manner. A construction team contributes to civil engineering, land development, equipment rental, material handling, and infrastructure development all related tasks, Arabian Coast is one of the fast-emerging companies in the UAE.
A general construction company focusing on road development, sewage construction and construction contracting, Arabian Coast is headquartered in Dubai. Accreditation of Arabian Coast Contracting LLC & Arabian Coast Land Transport LLC, Dubai by ISO 9001:2015, ISO 14001:2015 and OHSAS 18001:2007 International Certifications attest to the credibility of the firm and the dedication of our team.
With 18+ years of experience in the infrastructure development industry in the UAE, Arabian Coast constantly strives to scale up the progress of our clientele by ensuring timely completion of the project.
The trust and support of our clientele have helped our team diversify our operations by introducing Arabian Coast Contracting LLC Oman and Arabian Coast Trading, Transport & Contracting WLL Qatar. With hundreds of employees and the labour force, our professional team provides our clients with comprehensive support for infrastructure development and construction-related projects.
We have worked on projects involving land community development, residential infrastructure, utility networks, pumping stations and highways. Our team offers services that cater to the unique requirements of the energy, maritime, MEP, utility, industrial and landscaping industries. Our key clients are Emaar, Damac, DMC, MAF, Nakheel, Dewa, Nshmi, North 25, Dubai Properties, Sobha and D.P World. We are proud of our various ISO certifications and honours, as well as our ongoing commitment to safety, quality, and information security management system.
01
To promise the best quality and build trust by embracing innovative technologies and ensuring the support of an experienced and professional team for managing projects and tasks. To contribute to the growth of the United Arab Emirates by partnering with various business groups and guaranteeing them comprehensive professional support for carrying out the road, shore and marine works.
02
To widen our horizon while continuing to be a leader in infrastructure industry and extend extensive support to our clients apart from ensuring the best care of our employees.
03
We strive to consistently push the boundaries of innovation and sustainable engineering. Arabian Coast is unwavering in our pursuit of providing the clients with high-quality assistance and on-time deliveries that are also ecologically responsible.
The team is also committed to giving our employees the best possible safety, welfare, and career prospects. It is the satisfaction of our clients and employees that illuminates our growth.